Conversation with the NESTcc Governing Committee Member: Bill Hanlon, PhD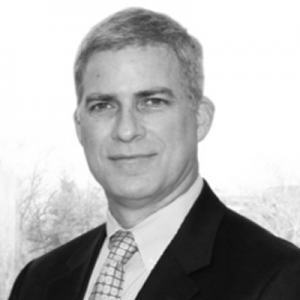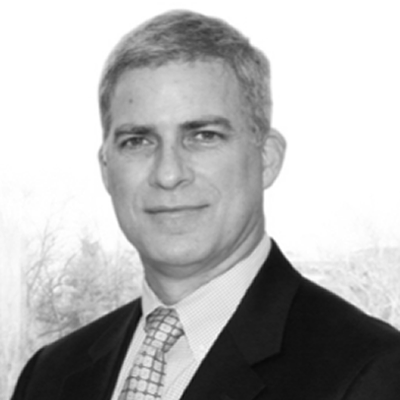 "I've spent my whole career focused on bringing better products to patients who can benefit from them. Patients aren't an obscure group of people out there in the world. We're all patients – ourselves, our families, our friends, our colleagues. So, it's an honor to be able to bring my experience to the table to help develop an operational and sustainable NESTcc that will benefit patients."
Bill Hanlon, PhD
Group President, Clinical Development & Commercialization Services, Covance
American Clinical Laboratory Association (ACLA) Nominee to the NESTcc Governing Committee
Bill Hanlon is the American Clinical Laboratory Association (ACLA) nominee to the NESTcc Governing Committee. He is formally trained as a biochemist and cell biologist and has spent his career in the development of new medications and devices. Throughout his career, he has held several roles in drug discovery, global regulatory affairs, and product development for inflammation, cardiovascular, and other products. He now oversees 14,000 people worldwide with more than 600 ongoing clinical trials in his role as Group President of Clinical Development and Commercialization Services at Covance. LabCorp, the company that owns Covance, helps in vitro diagnostic (IVD) manufacturers develop and commercialize their tests and it also operates one of the largest Real-World Data (RWD) databases in the world.
According to Bill, the IVD community occupies a unique position in the medical device ecosystem as producers, curators, and consumers of RWD. But, the biggest challenge for the IVD community is making use of the wealth of data generated during testing so that it can be leveraged internally to develop the next generation of tests, as well as externally by those other stakeholders, including physicians and patients.
"The cost of developing devices continues to increase. This is especially due to the increasing cost of clinical trials that are necessary to validate and support the approval of these devices. There is so much RWD that could be used to help gain insights into the performance of devices on the market, the shortcomings of these devices so improvements can be made, as well as help make comparative assessments across devices to better understand which devices work best for different patient subpopulations. With better access to RWD, we can do these things with potentially fewer patients, less noise, and at reduced costs compared to traditional clinical trials. It is important to make the most of the available RWD, but we've got to do it right," he said.
He believes that NESTcc, once fully operational, can "get it right" by being the catalyst for the timely, reliable, and cost-effective development and use of Real-World Evidence (RWE). In working with the IVD community, NESTcc could eventually broaden its reach to be a resource for CROs working with small device companies that lack internal resources for clinical development and data access, as well as for pharmaceutical companies that use diagnostic test results and associated data to understand how a therapeutic is affecting a patient.
A fully operational NESTcc must have a sustainable business model, Bill said. He's a member of the Governing Committee's Sustainability Subcommittee, which is working to ensure that NESTcc can operate successfully in the long-term.
Defining a strong value proposition, that is, figuring out how NESTcc can differentiate from similar organizations producing integrated data in the private sector, is a key component of the sustainability model.
"We need to articulate why NESTcc is of greater value to the ecosystem. Is it cost? Quality? Diverse stakeholder involvement, including from regulators and payers? These are the things we need to understand quickly so we can make it clear why stakeholders should come to NESTcc instead of other organizations," he said.
NESTcc must also prove to potential users that they can have confidence in their decision to engage with NESTcc. He said that there are three key steps NESTcc must take to prove that point. The first step is ensuring that high-quality data flow through NESTcc. NESTcc's Data Quality Subcommittee, which along with the Methods Subcommittee had its first meeting in August 2018, is already working to define the data quality framework for NESTcc Network Collaborators.
"NESTcc's value is going to come down to how it helps make data available to stakeholders in a more confident way, in a way in which data from multiple sources can be combined through the application of common standards," he said.
The second and third steps are demonstrating transparency about the capabilities and resources of the Network Collaborators and achieving success in using the NESTcc Data Network to generate evidence that helps bring a product to market. The NESTcc Test-Cases will demonstrate the ability of the NESTcc Network Collaborators to respond to questions of interest to the medical device ecosystem, including industry partners, outside of a traditional clinical trial.
Bill acknowledged that NESTcc's role is constantly evolving and supporting projects that lead to regulatory or coverage decisions will take some time. Once completed, he believes they will strongly support NESTcc's goal to be the ecosystem's go-to front door for conducting RWE studies to support regulatory, coverage, patient, and clinical decision-making.
Related Links
Governing Committee Spotlight: Adrian Hernandez, MD, MHS
Governing Committee Spotlight: Kathleen Blake, MD, MPH
Governing Committee Spotlight: Michelle McMurry-Heath, MD, PhD
Governing Committee Spotlight: Vance Moore
This blog was written by Marina Damiano, PhD, as a contributing member of the NESTcc communications team.
https://nestcc.org/wp-content/uploads/new-logo-156-height.png
0
0
Sean McNabb
https://nestcc.org/wp-content/uploads/new-logo-156-height.png
Sean McNabb
2018-10-03 12:38:03
2018-10-03 12:42:23
Conversation with the NESTcc Governing Committee Member: Bill Hanlon, PhD