A unique device identifier (UDI) is a unique code that is required on the label and packaging of a medical device in both human and machine-readable forms. 
A UDI is also required on devices that are intended for more than one use and that are reprocessed before each use.
The UDI consists of two parts:
the Device Identifier (DI) identifies the manufacturer and model of the device
the Production Identifier (PI) identifies, as available for the device, the lot number, serial number, expiration date, and/or date of manufacture
The 2013 Unique Device Identification System Rule mandated manufacturers to assign unique device identifiers to their marketed devices and to submit required device identification information to the FDA's Global Unique Device Identification Database (GUDID).
Most high-risk (Class III, such as coronary stents) and moderate-risk (Class II, such as GI endoscopes, knee implants) have UDIs. This includes implantable devices.
Some Class I devices also have UDIs.
Detailed information on UDI including the Timeline for manufacturers is available through the U.S. Food and Drug Administration Unique Device Identification System (UDI System).
The Global Unique Device Identification Database (GUDID) is a database containing device identification information and device characteristics submitted to the US FDA for all devices with UDIs.
This information is publicly accessible through AccessGUDID.
Hospitals, clinicians, patients, researchers, and all interested parties can download information on specific medical devices.
Detailed information on GUDID is available through the U.S. Food and Drug Administration Global Unique Device Identification Database (GUDID) and AccessGUDID.
Example of Device Characteristics
A UDI is a medical device identification standard that can be electronically captured and documented in health IT systems and transmitted as needed. It can be used for clinical, safety surveillance, research, regulatory, and operational purposes.
The capability of a comprehensive UDI-enabled system in health care that routinely uses UDIs is significant. Supported is patient safety, quality of care, efficiency, cost-savings, vigilance, and innovation. However, before these can be broadly supported, UDI adoption and use across health care is necessary.
When a device is used in in patient care, electronic capture and documentation of the UDI in the electronic health record and other health IT systems electronically links that device to the patient. This provides capabilities to support clinical decision-making, quality of care and safety for that patient in the short and long term.
UDI enables:
Standardized documentation of devices used in patient care
Ease of device identification during a patient's care

Prior to a revision procedure or other surgery
Prior to scheduling an MRI
In an emergency

Accuracy and efficiency in a device recall
Advances in post-market surveillance, research and device evaluations to inform clinical decision-making, support patient safety, and improve quality of care
Once UDIs for devices used in a patient care are electronically documented, the UDIs can be shared with patients in their patient portal, on an implant card or through other methods.
UDI enables:
Standard identifying information for patients on devices used in their care, including implanted devices
Patient sharing of standard identifying information on their devices with clinicians involved in their care
Furthered patient engagement and communication about the devices used in their medical care
SAFETY SURVEILLANCE, RESEARCH
Once UDIs for devices used in clinical care are electronically documented, this standard is available for transmission and use in device reports and datasets.
Electronic health records, administrative claims, registries and other datasets contain valuable data that can be used to assess device safety and performance, effectiveness, comparative effectiveness, and differences in patient sub-populations. This supports the generation of meaningful real-world evidence that can strengthen postmarket surveillance of medical devices.
UDI enables:
Standard device documentation for FDA, registries, coordinated registry networks (CRNs), NESTcc, researchers, manufacturers, other data networks and stakeholders
Precise identification of devices and record accuracy in adverse event reports as well as greater ability to obtain the counts of adverse events
A reliable standard in FDA and manufacturer safety alerts and recall communications
Augmentation of tracking device performance and research by clinical registries and manufacturers
Linkage of clinical and device data for device safety surveillance and effectiveness research
When UDIs are used in the health care supply chain, a standard is available to identify devices through distribution and use and for data exchange between trading partners. This encompasses device movement from manufacturers, through distribution, into health systems and for clinical use.
UDI enables:
Standard device documentation for use in inventory management, implant tracking, recall and expired device management
A reliable standard in contracting, purchasing, and charge capture
Linkage of data for use in outcomes analyses
Advances in master data management and supply chain modernization
National Policy and Initiatives
Learning UDI Community (LUC)
A multi-stakeholder coalition working to develop a common understanding and approach for UDI adoption in health care settings. Expert workgroups address community-identified UDI adoption issues and develop tools, resources, best practices, and implementation guidelines.
Medical Device Epidemiology Network (MDEpiNet)
A public-private partnership focused on innovative data source development and analytic methodologies to enhance regulatory science applied to medical device research and surveillance.
National Evaluation System for health Technology (NEST)
NESTcc is a coordinating center for a network of voluntary research partners working to advance the generation and use of real-world evidence for medical devices as well as a collaborative community focused on thought leadership and innovation in the medical device ecosystem.
Initiative Spotlight: Evaluation of Uptake of UDIs by Health Systems
The NEST
Collaborative Community
announced UDI adoption and application as its inaugural initiative because of the topic's broad relevance across the medical device ecosystem, the importance of policy decisions to multiple stakeholders, and the urgent need for cooperative engagement. As part of this effort, NESTcc also launched a key research project outlined below.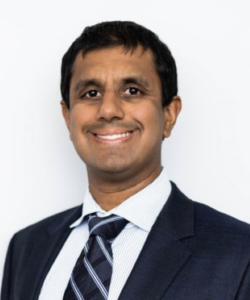 Sanket Dhruva, M.D., MHS
UCSF School of Medicine
NESTcc
Joseph Drozda, Jr., M.D.
Mercy
NESTcc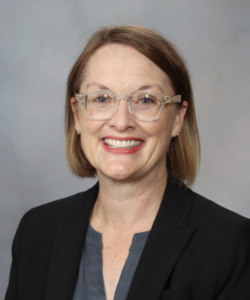 Jennifer Ridgeway, Ph.D.
Mayo Clinic
NESTcc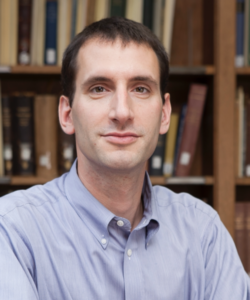 Joseph Ross, M.D., MHS
Yale
NESTcc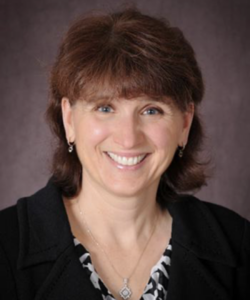 Natalia Wilson, M.D., MPH
Arizona State University
NESTcc
Research Project Databases with UDIs
Building UDI into Longitudinal Data for Medical Device Evaluation (BUILD)